Home >> People >> Faculty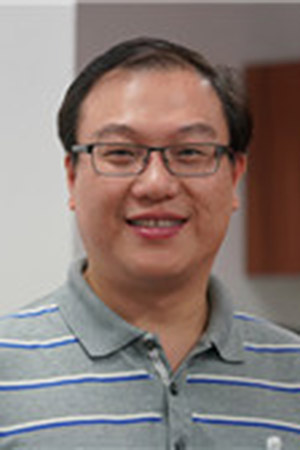 PAN Weijun
Ph.D.
Professor, Principal Investigator
Laboratory of Tissue Microenvironment
Email: weijunpan@sibs.ac.cn
Tel: 86-21-54923309
Brief Biography:
I. Education
1999 - 2005 Ph.D. Molecular Biology and Biochemistry, Shanghai Institute of Biochemistry and Cell Biology, Chinese Academy of Science, Shanghai, China
1995 - 1999 B.S. Biochemistry, East China University of Science and Technology, Shanghai, China
II. Professional Experience
2017 - Present Professor, Principal Investigator, Shanghai Institute of Nutrition and Health, CAS
2012 - 2016 Professor, Principle Investigator, Shanghai Institutes for Biological Sciences, Chinese Academy of Sciences and Shanghai Jiao Tong University School of Medicine, Shanghai, China
2009 - 2012 Research Fellow, Program in Genomics of Differentiation, NICHD, NIH, Bethesda, Maryland, USA
2005 - 2009 Associate Research Scientist, Department of Pharmacology, School of Medicine, Yale University, New Haven, Connecticut, USA
Research Areas:
Our laboratory interests on the regulatory role of signal transduction network in embryonic development and diseases of vascular and hematopoietic system. We mainly focus on three scientific questions: 1) Mechanism of phosphoinositol metabolism in vascular morphogenesis and Wnt signaling, 2) Mechanism in the process of hematopoietic stem cell emergence from and retention into proliferative vascular niche, and 3) Adaptation of naive HSC into proliferative vascular niche to establish blood circulation.
Selected Publications:
1. Dantong Li#, Wenzhi Xue#, Mei Li#, Mei Dong, Jianwei Wang, Xianda Wang, Xiyue Li, Kai Chen, Wenjuan Zhang, Shuang Wu, Yingqi Zhang, Lei Gao, Yujie Chen, Jianfeng Chen, Bo O. Zhou, Yi Zhou, Xuebiao Yao, Lin Li, Dianqing Wu,Weijun Pan *.VCAM-1+ macrophages guide the homing of HSPCs to a vascular niche.(2018) Nature. https://doi.org/10.1038/s41586-018-0709-7.
2. Xiaoli He#, Wenjuan Zhang#, Chen Yan# , Fen Nie , Chen Li , Xiaofen Liu , Cong Fei, Shengdi Li, Xiaomin Song, YingyingJia, Rong Zeng, Dianqing Wu , Weijun Pan*, XiaojiangHao*, Lin Li*. Chemical biology reveals CARF as a positive regulator of canonical Wnt signaling by promoting TCF/β-catenin transcriptional activity. (2017) Cell Discovery.3: 177003.
3. Lei Gao, Dantong Li, Ke Ma, Wenjuan Zhang, Tao Xu,Cong Fu, Changbin Jing, XiaoeJia,Shuang Wu, XinSun,MeiDong,MinDeng,Yi Chen, WengeZhu, JinrongPeng, FengyiWan, Yi Zhou, Leonard I. Zon, Weijun Pan*.TopBP1 Governs Hematopoietic Stem/Progenitor Cells Survival in Zebrafish Definitive Hematopoiesis. (2015) PLOS Genetics.11(7):e1005346.
4. Xiao- E Jia#, Tao Xu#, Ke Ma#, Lei Gao, Shuang Wu, Cong Fu, WenjuanZhang, Zhizhang Wang, Kaiyu Liu, Mei Dong, Changbin Jing, ChunguangRen, Zhiwei Dong, Yi Chen, Yi Jin, QiuhuaHuang, Xing Chang, Min Deng, Li Li, LingfeiLuo, Jun Zhu, Yongjun Dang, Hung - Chun Chang, Leonard I. Zon, Yi Zhou*, Saijuan Chen*,Weijun Pan*.Mutation of kri1l causes definitive hematopoiesis failure via PERK-dependent excessive autophagy induction.(2015) Cell Research.25(8):946-62.
5. Ingyu Kim#, Weijun Pan#* , Sara A. Jones, Youxin Zhang, XiaoweiZhuang, and Dianqing Wu*.Clathrin and AP2 are required for PtdIns(4,5)P-2-mediated formation of LRP6 signalosomes. (2013) Journal of Cell Biology. 200(4):419-28.
6. Weijun Pan#, Van N. Pham#, Amber N. Stratman, Daniel Castranova, Makoto Kamei, Kameha R. Kidd, Brigid D. Lo, Kenna M. Shaw, Jesus Torres-Vazquez, Constantinos M. Mikelis, J. Silvio Gutkind, George E. Davis, and Brant M. Weinstein.CDP-diacylglycerolsynthetase-controlled phosphoinositide availability limitsVEGFA signaling and vascular morphogenesis. (2012) Blood.120 (2):489-98.
7. Yuanbo Qin, Lin Li, Weijun Pan*, and Dianqing Wu*. Regulation of phosphatidylinositol kinases and metabolism by Wnt3a and Dvl. (2009) Journal of Biological Chemistry. 284 (34): 22544-8.
8. Weijun Pan#, Sun-Cheol Choi#, He Wang#, Yuanbo Qin, Laura Volpicelli-Daley, Laura Swan, Louise Lucast, Cynthia Khoo, Xiaowu Zhang, Lin Li, Charles S. Abrams, Sergei Y. Sokol, Dianqing Wu. Wnt3a-mediated formation of phosphatidylinositol 4,5-bisphosphate regulates LRP6 phosphorylation. (2008) Science.321 (5894): 1350-3.